A look into Cannabis Oil delivery methods in the ever changing landscape of the Cannabis industry.
The most effective way to forecast the future is to know the trends of past and present. Today, the main medium fuelling these exciting innovations is extracted cannabis oil.
The list of innovative ways to enjoy the healing power of cannabis oil without having to smoke the dried flower is growing exponentially.
Breakout Innovations: The Top 5 Cannabis Delivery Methods
1. Pure Pleasure: Vape Pens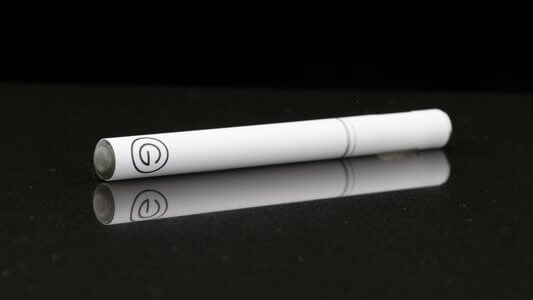 GreenTank Technologies Disposable Vape Pen
Unlike the original "desk top" vaporizers from the past, Vape Pens have been created to be smaller and more sleek looking. Starting at the size of a regular writing pen they can be as small as a conventional cigarette, or smaller.
Convenient cannabis oil cartridges are simply installed into vape pens in seconds. They also offer economy since users can enjoy as much or as little cartridge oil as they wish.
Because the vapour is inhaled into the lungs, "vaping" is also an extremely effective mode of delivery. Active cannabinoids are absorbed through the walls of lung tissue passing directly into the bloodstream, allowing for absorption and effects to be instant.
The truly intriguing thing to consider is that all of the latest new innovations in the near future will be based on extracted cannabis oils.
2. The Exciting Cavalcade Of Edibles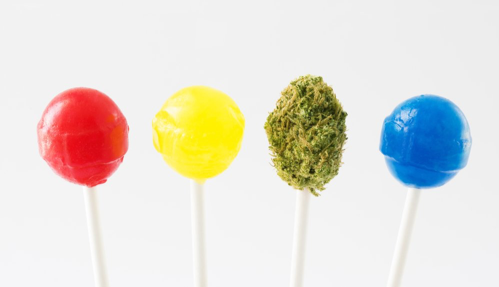 Image: Shutterstock
Just recently, "Edibles" in the "solid food category" have become the most popular style of cannabis delivery in legalized US states.
In a study conducted in the United States Titled, "Tasty THC: Promises and Challenges of Cannabis Edibles" by Daniel G. Barrus, Kristen L. Capogrossi, Sheryl C. Cates, Camille K. Gourdet, Nicholas C. Peiper, Scott P. Novak, Timothy W. Lefever, and Jenny L. Wiley (Nov 2016) showed that,
"In general, use of edible cannabis appears more prevalent in states that have legalized medicinal cannabis use, particularly those states that have had legalized medicinal use in place for a longer time, as well as in legalized-medicinal-use states with more dispensaries per capita (Borodovsky et al., 2016). In a nationally representative study of adults in the US, 29.8 percent of respondents who had ever used cannabis, reported consuming it in edible or beverage form (Schauer, King, Bunnell, Promoff, & McAfee, 2016). Additional research finds that edibles are especially popular with medicinal cannabis users (Pacula, Jacobson, & Maksabedian, 2015) as well as with the Baby Boomer generation."
Health Canada on the northern side of the boarder however, has issued several cautionary announcements. Even after cannabis itself has been officially legalized for non-prescription recreational and medicinal use, it "may" be a considerable amount of time until edibles are legalized.
This may be a very wise position for Health Canada to take for 3 reasons.
First, edibles like "Gummies" (the biggest sellers in Colorado for example) are formulated with cannabis oils which have proven therapeutic effects. However, Gummies and all other popular edible products also contain unsafe "food" substances: sugar, sodium, starches, trans-fats, chemical food preservatives, corn syrup and chemical dyes like Red Dye II. Independently, or in the combinations they are found in edibles, they are proven to cause obesity, heart disease, diabetes, and high blood pressure.
Second, even if edibles could be produced without these potential unhealthy ingredients, they must still all pass through the gastrointestinal system makes them a comparatively less inefficient form of delivery. 90% of the beneficial THC/CBD cannabidiol elements in cannabis oil based edibles are destroyed by stomach acid
And third, edibles are much harder to distinguish from regular candies and this can pose a large risk to consumers, who have young children around in their house-hold. Producers will also need to be extra cautious on their child-resistant packaging
3. Wildly Refreshing Cannabis Infused Beverages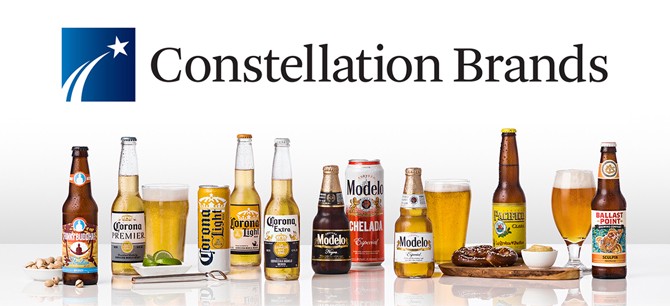 Cannabis oil-infused "edible" beverage products on the other hand, offer a much more attractive enticement to the consumer. Most beverage companies, whether they produce beer, wine, fruit juice, soft drinks, spring water and even coffee franchise companies recognize the explosive new market for adding new lines of cannabis oil infused beverages to their product lines. Constellation Brands for example, has already invested $5 Billion into Canopy Growth Corp.
These companies also recognize Health Canada's more open stance to cannabis oil infused beverage products. The exceptions are soft drinks and fruit juices which contain high levels of sugar, (both natural and artificial), corn syrup, food colouring chemicals and other chemical additives. Health Canada however, is expected to embrace non-alcoholic wine, beer, spring water and coffee cannabis oil infused beverages.
Initial data suggests that preliminary sales forecasts established by Cannabiniers may be lower than actual market demand for a micro dosed beer-like beverage. Tim Walters, President of Cannabiniers, announced that, "This initial sales data is promising, as it quantifies consumer demand albeit significantly higher than our forecasts.
Keith Merker, chief financial officer of Ontario licensed producer WeedMD Inc., stated recently that, "Culturally speaking we're very comfortable consuming our intoxicants in a beverage format." WeedMD Inc. has entered into a joint venture focused on the supply of cannabis based drinks in Canada. "If we can produce a beverage which has similar effects as wine or beer, but with cannabinoids as the primary active ingredient, a substance that is known to be much less toxic than alcohol, all of a sudden there's a massive market we're looking at," Keith Merker said.
Companies like WeedMD are already in full production in anticipation of the new date of legalization for October 17, 2018.
ATG Pharma is already a major leader in robotic filling equipment to companies, such as WeedMD because of the expanding need for filling a wide variety of different types of bottles used to package these stimulating new cannabis products.
4. Fast Relief With Dropper Bottles & Sublingual Syringes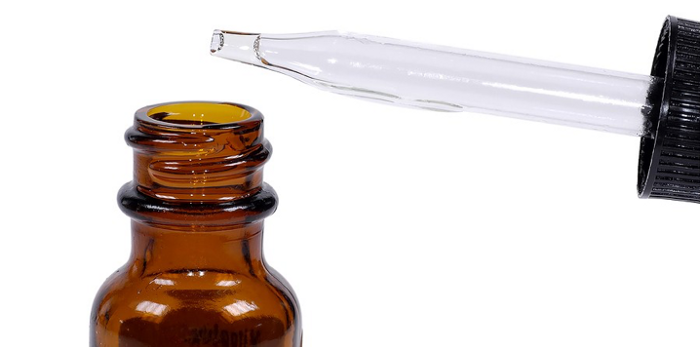 Innovative cannabis oil vape pens and tinctures have been around for some time. There are however, 3 truly innovative modes of cannabidiol oil application that "trendy" cannabis consumers are especially excited about. Because of their therapeutic and recreational effects, they in turn will create even more of a demand for the production of cannabis oils.
The first one is deceptively simple: Dropper Bottle cannabis oils. "Eye dropper" applicators have been around for over a century. You most likely have one of these in your medicine cabinet already to apply medicine to delicate eye and ear openings.
What makes these age-old small bottles so innovative, is that now they will be able to deliver cannabis oils. Extremely popular with cannabis consumers as of late, they offer cannabis oil as a sublingual (under the tongue) THC/CBD remedy right out of the bottle. One dropper full squeezed out under the tongue allows for an almost instantaneous effect.
The second one is very similar to the dropper bottle and is identified as a, "Sublingual Syringe". It serves the exact same purpose as a dropper, but instead of a bulb of air which is squeezed to push the oil out, a plunger drives cannabis oil contents down the syringe to any area under the tongue, for almost instantaneous effects as well. Because of the negative misconceptions of an actual syringe needle piercing the skin, many consumers who dislike needles avoid this method. Others prefer it because the syringe style, while it does not actually pierce the skin, offers a more precise ability of, "hitting the target".
The downside of both methods however, is that they leave the cannabis oil to "pool" in the cavity under the tongue for a few moments before they are absorbed by the tissue membrane. Many users find the pooling oil unpleasant.
5. The Instant Cannabis Blast: Sublingual Spray Bottles!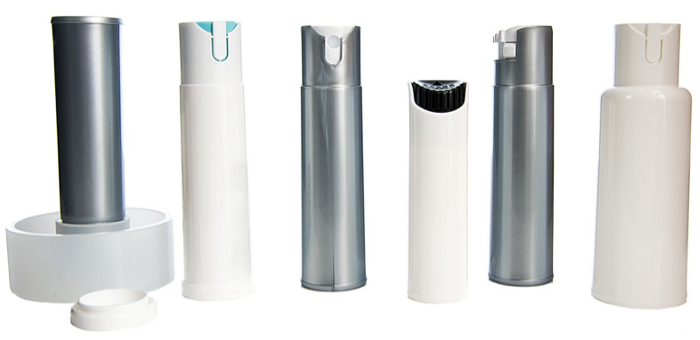 The latest innovative method to apply cannabis oil which is rocking the cannabis industry is the Sublingual Spray Bottle.
Sublingual Sprays offer the easiest, fastest, most direct mode of application. The disposable spray bottle uses a simple plastic pump which is cost-effective for producers and easy to manufacture. The cannabis oil is simply sprayed under the tongue as a fine mist. The mist of cannabis oil is immediately absorbed through tissue membrane under the tongue with no unpleasant pooling or aftertaste, entering the blood stream instantly for the desired effect.
The simple concept of the cannabis oil sublingual spray bottle takes on a dynamic new meaning when combined with cutting-edge emulsion nanotechnology by the most advanced cannabis oil producers: it amplifies the effect of regular cannabis oil sprays by up to 6 times its regular power. Nano molecularity configuration allows oils to pass evenly through cell membrane, giving the exact same amount of cannabis oil configured with emulsion nanotechnology a magnified 6 times greater effect through 100% bio-availability.
ATG Pharma effectively accommodates the exciting new emulsion nanotechnology and sublingual spray methods, by creating custom molded trays and fill programs for the RoboCAP.
For any further questions regarding ATG robotic filling systems, feel free to contact chris@atgpharma.com