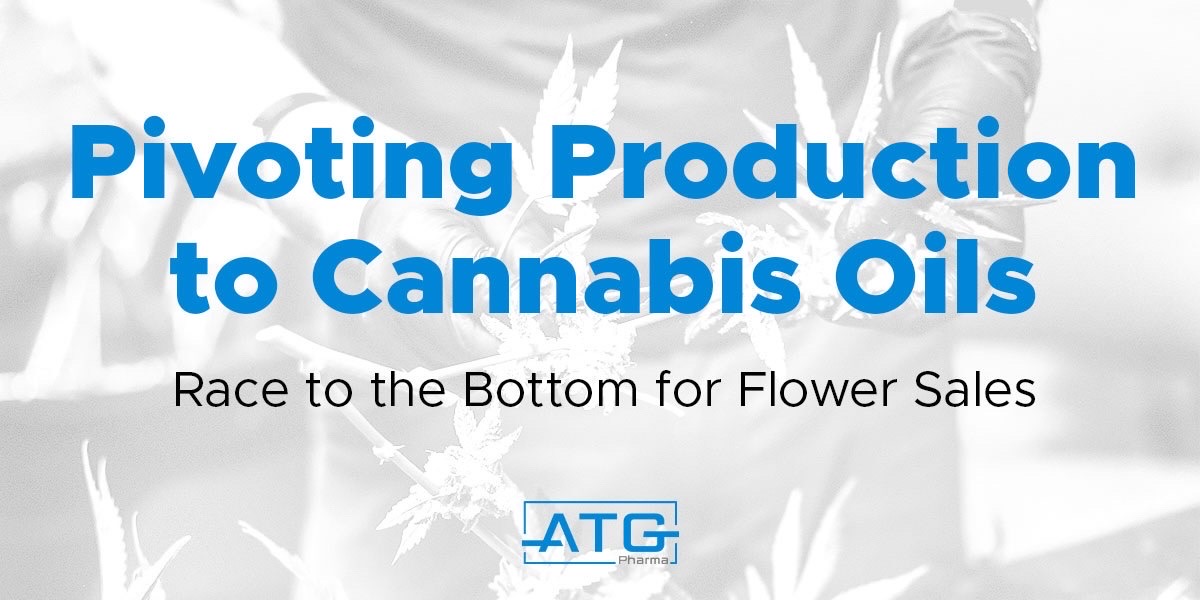 It's no secret the Canadian cannabis market is struggling to find a home for thousands of kilograms of cannabis being produced. The amount of cannabis far exceeds what the market can absorb for flower products. As a result, flower products are being deflated at retail with lower and lower prices.
Overproducing Equals Price Deflation – The Problem:
The long-standing issue of the government overestimating cannabis sales means they bought way too much. The overproduction combined with limited product operations has forced producers to destroy nearly 500,000 kg of unpackaged cannabis in the last two years according to recent reports. As a result, they are now lowering prices in the government's stores, and this deflation in price comes at a cost for private industry dispensaries trying to compete with such deflated prices. In other words, a race to the bottom.
Pivoting Production to Cannabis Oils:
While we understand this issue can seem daunting, there is a solution for companies open to switching things up. Pivot your production from flowers to oil-based cannabis products. According to data, the Canadian cannabis market has been steadily growing, but what is important to note is which section of the industry is experiencing product uptake. The sale of dried cannabis has grown steadily at 6 percent a month. However, the sales of cannabis oil have been increasing by 16 percent monthly. Cannabis oils have increased in demand, and if flower companies are looking to halt the destruction of excess flowers, then a pivot to oil production is the answer for great returns. Cannabis oil can mean many different things. Most importantly, it's giving consumers and entrepreneurs a new way to explore and benefit from the industry. With the ever-changing landscape, businesses in the cannabis market are finding new ways to offer unique products for their consumers. From discrete units, high-quality concentrate dispensers to innovative quartz vaping technology. New products are always coming to the cannabis market. If your business is interested in elevating its portfolio, the list of a few brands that have creative product offerings for companies can be found on our blog post, New Products Coming to the Cannabis Market.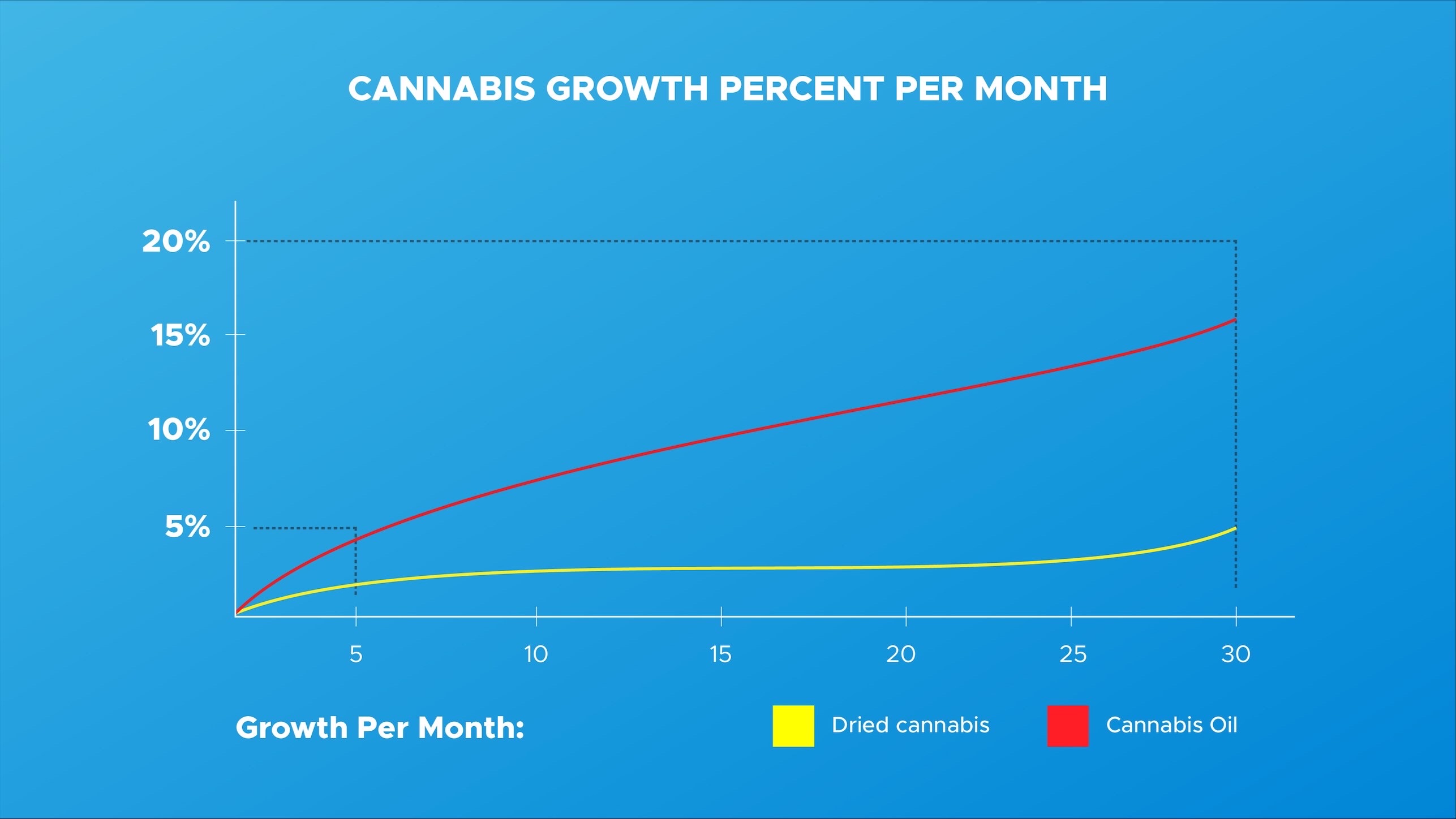 According to data, the CBD market alone is predicted to reach $22 billion in 2022 in Canada, and recreational cannabis concentrates have projected sales of $8.5 billion by 2022. Plus, the range of products becomes much broader when pivoting to cannabis oils. From cartridges, capsules, tinctures, lotions, infused edibles, beverages, and more. The opportunity to capitalize on these popular trends is much higher. Customers are happy to pay a larger price (usually between five to ten dollars) for infused candies or dispensing drops that offer them a more discrete alternative to smoking. Now, not only have you broadened your product range, but your business has now expanded to a more diverse range of consumers.
How ATG Will Support your Business by Cutting Production Costs:
Are you starting to consider pivoting your production? First things first, switching from cannabis flowers to oil requires a fair amount of equipment and investment. Once you have secured a plan for extraction or sourcing oil, it's time to start your filling production. There are many options when searching for filling equipment, but not all of them are in your best interest. Consider who you are choosing as your machine supplier. Do they have industry experience will they provide proper tools and training to be set up for success? What does your return on investment look like? Suppliers who have experience should provide all the necessary product information to ensure you have a successful and efficient production line.
Whether you're a new company bringing its first product to the market or a well-established business pivoting part of your focus to cannabis oils, the way you fill and package your product is crucial to your company's success and profit margins. If you plan to do all your production in-house with your team and equipment, bench-top automation equipment will be the most cost-effective solution that will scale your production. Maintain your filling production with an automated system while still having the flexibility to pivot production lines at any time, upgrade and fill multiple product types on one machine. Not to mention, once the equipment is paid, your production strictly generates revenue, thus becoming a long-term cost-saving as your long-term cost per unit is less. To learn more about automated filling solutions, read here.
Another solution for production operations is outsourcing the filling production through a contract packaging company. This takes the guesswork out of the production process as co-packers have the resources, equipment, and expertise to get the job done accurately and efficiently. Not to mention, with new cannabis lines most companies do not know their demand yet or the number of product SKUs. Contract packagers are a great way to test the market without having to invest in production and automation equipment of your own. Learn more about our co-packaging services here.