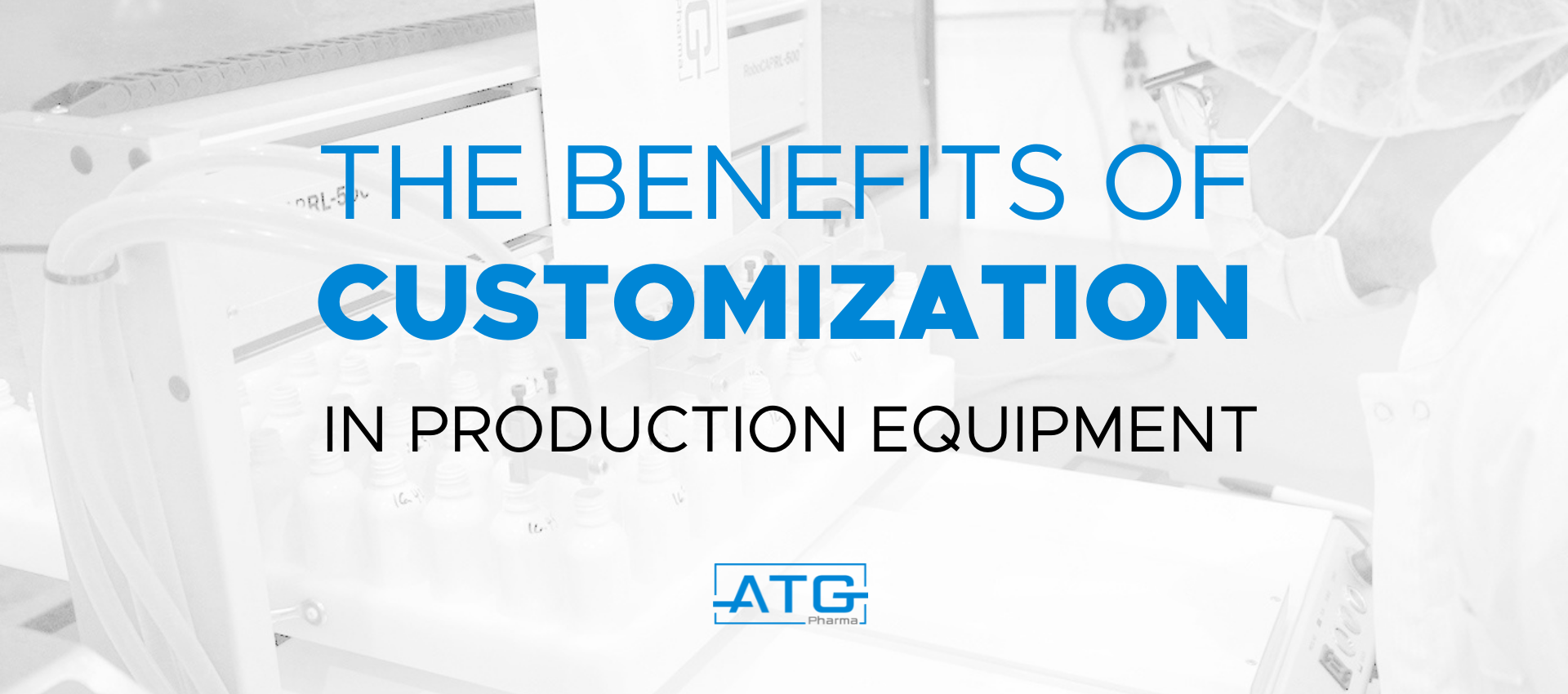 Production operations need to change and evolve with supply demands as the cannabis market continues to grow at a rapid pace. As many cannabis operations are scaling production and manufacturing, there are many important factors to consider. When making decisions to improve yields and minimize labour costs, businesses must consider the right choice for marketing, distribution, and most importantly, equipment that is reliable and accurate. Are you seeing signs it's time to automate your filling production?

ATG Pharma provides next-level automation technology in the manufacturing process and has the right solutions and equipment to streamline production for cannabis businesses. We can work with you and your company to meet all the specific needs of your cannabis business and provide you with the expertise to make informed decisions. With 20 years of engineering experience in the Pharmaceutical industry, our team has the knowledge and technology to help your operation navigate the expanding cannabis landscape.
The Versatility of the RoboCAP
Our filling machines set us apart from other equipment in the industry with one key factor—customization. Our industry-leading RoboCAP was created for easy customization from programming to output, for all of your current and future filling needs. The RoboCAP system will maintain your filling production and give you the flexibility to pivot or upgrade production as demand grows. If you are looking to upgrade or change product lines, you can simply switch out components at any time with an easy changeover and no downtime required.
The RoboCAP has endless capabilities with the ability to customize your filling production line. It comes pre-programmed and can hold up to 100 programs which can be easily overridden and modified with new programs or products, making the filling possibilities endless. RoboCAP's versatility allows for just one robot to fill an unlimited amount of liquid products and can fill everything from creams, topicals, oils, balms, capsules, cartridges, and more.
The RoboCAP system is a valuable asset to production as it is able to interchange componentry to fill a wide range of products, componentry such as nozzles, trays, molds, tank sizes, and heating options can all be interchanged or swapped to accommodate your businesses' unique needs. All programming and customization happens in-house at ATG Pharma including the customization of trays and programming, and our experts are here to show you how the RoboCAP is completely customizable to fit your filling needs and can adapt as your production expands.

How the RoboCap works with our Product Line
With the RoboCAP, producers can upgrade to two nozzles with heating and mixing systems or four nozzles without heating. Our versatile filling system and componentries can meet the production demands of every company—start-up or full-scale operation. Every component works together.
Filling Component Details
Volumetric Filling Nozzle
Our volumetric filling nozzle is designed to optimize low-volume product filling. Just set the exact product volume you desire, and you're on your way to start filling with ease and accuracy. Our volumetric filling dispenses products at a +/-2% filling accuracy.
Pressure Vessel
All of our pressure vessels are compatible with our mixers and heating systems conducive to even heat distribution throughout the tank as well as a cleaner filling process. The stainless-steel tanks range in sizes to accommodate the filling needs of your operation. The bottom-out pressure vessels are designed with back pressure, guaranteeing all product flows evenly and consistently through the tubing, and ensures that no product is wasted.
Capping Package Solution
With our capping solution, you can close your press tops cartridge caps within 45 seconds! Reduce any chance of leaking, clogging, or oxidation with our MonoBlox Press and pre-racked cartridges and mouth pieces. Our technology ensures that the quality of your product is never compromised and allows you to run your cartridge production line safely and effectively.
AVD's C3 Eazy-Press Cartridges
These pre-racked cartridges and mouth pieces come ready to fill, right out of the box. The C3 Eazy-Press pre-racked cartridges are ready to be loaded directly onto ATG's RoboCAP, eliminating the tedious task of one-be-one loading and unloading. By simply placing AVD's pre-racked mouthpiece tray over your filled C3 Eazy-Press cartridges, 50 units at a time can be pressed with ATG's MonoBlox press in seconds. Capping has never been easier!
MonoBlox Press
The MonoBlox Product Suite consists of the MonoBlox, the MonoPress, and the MonoTray. This is the ideal setup for filling and capping press top cartridges with precision. The MonoBlox are custom cut to fit your cartridge sizes and are removable from the MonoTray so the closing process can begin while the machine continues to fill, saving you time.
ATG Support
When joining the ATG community customers receive much more than just our equipment. Our team is always available to assist you and your business with customer support training and will guide you through filling equipment as well as provide aftermarket support. Clients will receive a complimentary setup video call to help with new filling and/or packaging equipment. Our experts are ready to help you with custom products and help you find the right components for your unique production line needs. A dedicated account manager will help manage every step of the customization process to help you and your business streamline production with the most innovative industry technology.

Book a demo today to learn how we can help you meet and expand your production goals.