How the RoboCAP by ATG Pharma has become the leading liquid filling machine in the industry
This past Tuesday, the Liberal party announced that the government plans to legalize recreational marijuana by July 2018.
Cam Battley, Vice President of Aurora Cannabis, an 800,000 square-foot farm near Edmonton International Airport welcomed the news with open arms stating that this move, "Cements Canada's world leadership with respect to the cannabis sector", adding that the sector's growth provides opportunities for companies in ancillary businesses.
The Cannabis industry has been growing rapidly throughout Canada with there already being 40 marijuana licences granted by Health Canada to cultivate medical marijuana products. In late June 2016, Health Canada released a report highlighting the influx in demand for medicinal cannabis, specifically cannabis oil.
The demand for oil production in Canada has increased by 597% over the last quarter of 2016 as a result of patients and healthcare professionals becoming further educated on the health benefits that medicinal cannabis can provide. For example, there are dozens of studies that link cannabis against different cancer types including pituitary, colon, lung, thyroid, prostate, breast, and brain, plus leukemia and melanoma. As acceptance and understanding of marijuana products continues to increase, further patients will be able to receive treatment in the form of alternative therapy that has proven to be less harmful to the human body.
With increased demands for cannabis oil however, producers are encountering bottlenecks with their filling processes. Standard capsule or bottle filling machines are overpriced and ordering equipment from China can pose a high risk due to the unreliability and lack of support for the product. The alternative to this — hiring a labour force of workers dedicated to liquid filling. This is inefficient as it can not only lead to inaccuracies in filling and a low product output, but also results in high labour costs.
At ATG Pharma, our RL-200 and RL-300 series provides businesses with versatile filling equipment that removes the bottleneck from the entire process. Located in Burlington, Ontario and manufactured in Canada, the RoboCAP is the only filling machine with the versatility to fill Capsules, Bottles, Vials, Cartridges and Syringes. These machines are great for small-medium sized businesses looking to increase their efficiency in their filling process, while simultaneously increasing output.
The RoboCAP allows for customizability through 1–4 filling heads and customers can upgrade their machines in the future after purchase. Additionally, with the ability to hold up to a 100 different programs, users can add new product lines to their unit at any time.
According to CEO Michael Lio, "Licensed producers and new cannabis oil companies love our product because they can utilize the machine to fill a wide spectrum of products, from capsules to bottles."
ATG Pharma aims to create a unique experience for consumers, differentiating from traditional equipment providers.
"We want to be fresh and innovative," says ATG Pharma Director of Business Development Chris Sharanewych. "We pride ourselves on creating the transparency and experience that you would not get from buying a machine from overseas. We invite customers to our facility for a demo/visit to ensure they know they are buying top quality Canadian manufactured machines, along with the focus on customer service that comes with it."
With the current process of filling and packing being integrated into the operations of growers and/or ingredient extractors, the percentage of revenue/wages is expected to significantly decrease by 2020, illustrating the impact ATG can have on this industry.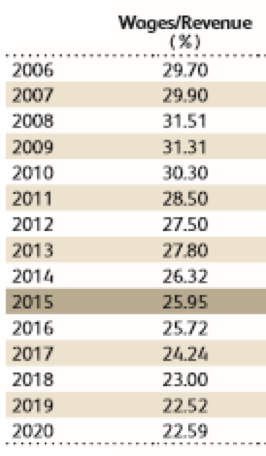 Ultimately, ATG Pharma's goal is to serve the future global market and by being a first mover in the space, we hope to continue to be a leader in the North American cannabis oil filling industry. The value proposition of automation is strong since it can be a source of competitive advantage for clients, eventually helping widen margins across the entire industry.
Through increased efficiency, companies can focus on their core activities, while reducing their labour expense. Thank you for taking the time to read and learn more about the industry of oil filling and ATG Pharma! Contact 289–337–2970 or info@atgpharma.com for more information.
For more information on the RoboCAP, feel free to visit us at: http://robocapliquidfiller.com/