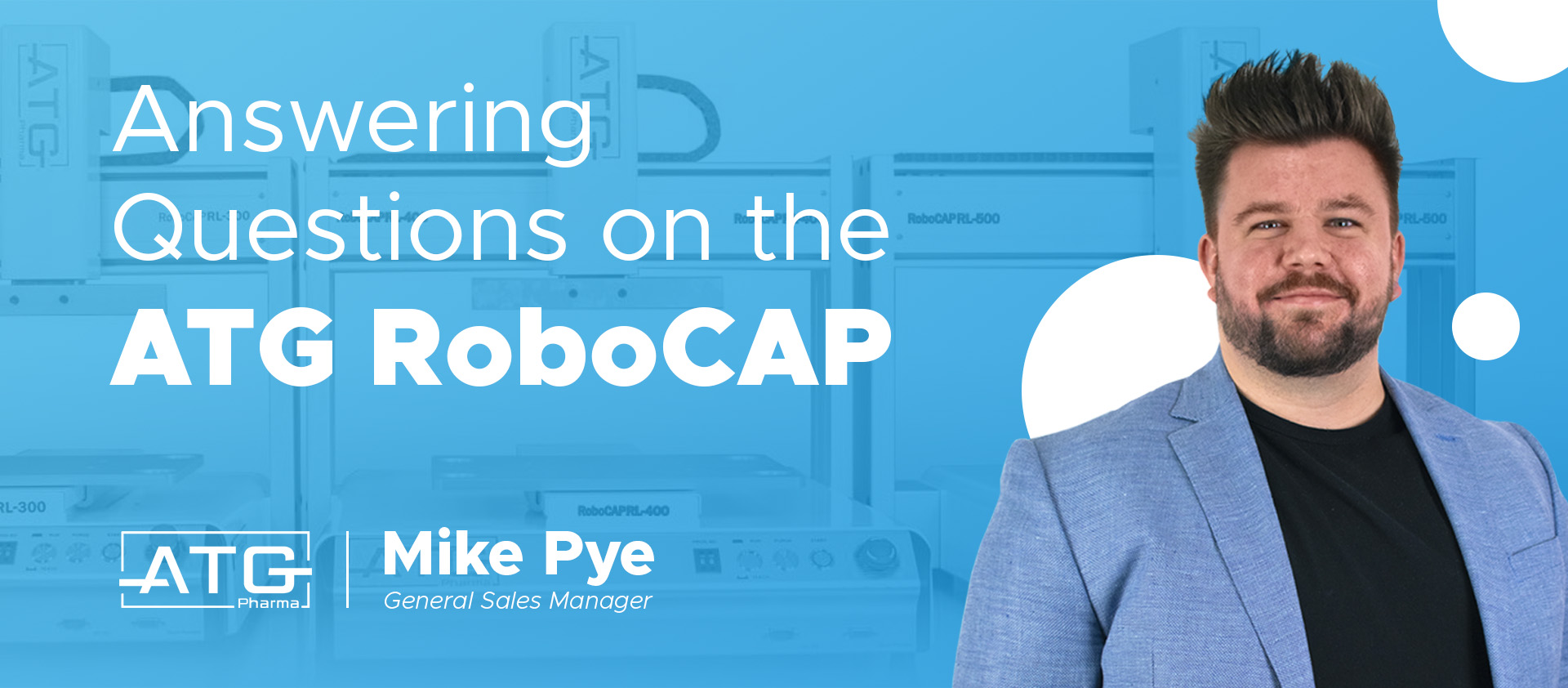 General Sales Manager, Mike Pye, goes over some filling and production questions that often come up for pharmaceutical, cosmetic, and cannabis companies hoping to expand their product lines and portfolios. We dig deeper here to find out more about what ATG has to offer and the capabilities of the equipment.
Filling Versatility with
CPG Products
What is meant when you say your equipment is Versatile?
Filling equipment for pharmaceutical, cosmetic and cannabis applications come in all sizes and types, from manual to semi-auto to fully automatic. During our time in the cannabis space, we have found that the ultimate need is versatility. Having the ability to change over from SKU to SKU or product type quickly and efficiently is a much greater benefit than producing astronomical numbers. ATG has taken semi-automatic filling to another level by offering customization, which gives the operator the ability to run whatever they want under one system, at an excellent throughput capacity for the size of the unit.
What can the RoboCAP Fill?
The RoboCAP can fill a wide variety of viscosity and containers, all customized in-house for the specific needs of the client. The RoboCAP can fill any type of liquid or oil—from balms, creams and gummies to cartridges, capsules, bottles and more—into the right packaging to accommodate the production process. The changemaker with ATG Pharma is that no matter the requirements or products that need to be produced accurately and packaged safely, the ATG Pharma RoboCAP was created for easy customization, from programming to output.
Can the RoboCAP fill my products?
The RoboCAP can fill any liquid and oil products with some programming and customization that happens right in-house at ATG Pharma. The value added with ATG Pharma equipment is that if your product direction changes, it's as simple as getting trays fabricated for the new product line, setting up a new program and running. This gives you the freedom to go any direction you'd like with your product portfolio. The RoboCAP filling system is extremely consistent and accurate, with a volumetric filling accuracy rate of +/- 2.5% and a peristaltic and pneumatic accuracy rate of +/- 5%. The ATG Pharma team will help you find the right components to be able to create your products today, and plan for the products and related parts you'll need for your future production lines.
Is the RoboCAP Pre-Programmed?
The RoboCAP comes pre-programmed, which can be overridden with new programs for new product lines and can hold up to 100 different programs at one time. This means that the RoboCAP can fill just about any product and be customized for new product lines coming online by swapping out components, incorporating new trays and setting up a new program. Our in-house technical team can create the programs, or alternatively, clients are able to create their own programs.
What Makes ATG different?
Streamlined Production Processes
ATG Pharma focuses on creating versatile equipment, product lines that further streamline production, and interchangeable components that allow for creating many different products at the scale required. At ATG Pharma, we focus on ensuring that our clients have the support needed to maximize their machines' capabilities, with a dedicated account manager to help manage every step of the customization process. Our virtual tech team is always available to help support the initial programming and set-up, and our online video library gives some step-by-step instructions on how to keep your production process running smoothly.
Besides the highly-functional and customizable RoboCAP and our other product lines, there are some really easy ways to ensure your production facility runs smoothly, and that every component works the way it should - and it has less to do with the machines you use, and more about your workspace. If you're curious about streamlining your production process, maximizing your production capabilities, and bringing on some amazing new products and product lines, ATG Pharma's RoboCAP might be the machine for you. Use our Build & Price tool to build your custom equipment and watch our video with Sales Manager Mike Pye on some additional questions below!
<iframe width="560" height="315" src="https://www.youtube.com/embed/IfMcy164dyk" title="YouTube video player" frameborder="0" allow="accelerometer; autoplay; clipboard-write; encrypted-media; gyroscope; picture-in-picture" allowfullscreen></iframe>